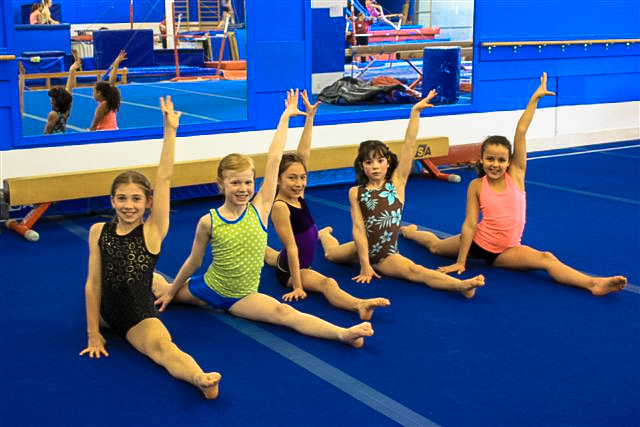 BEGINNER RECREATIONAL Summersault Camp 2022
Beginner Recreational to Advanced Recreational
These are the weeks that we will be running summer camps for beginners to advance gymnastics. Choose the week(s) that you would like to enroll your child in and then pick 5 days: mornings, afternoons or even FULL DAYS.  Fun-filled gymnastics camps with professionally trained staff.  Jump on our trampolines, swing on the bars, balance on the beam, tumble on the air track – we have it all.  Please bring a snack and drink for Half day camp kids and for Full Day camp kids bring a lunch, 2 snacks and a drink.
Session #1 July 11 — 15, 2022
Session #2 July 18 — 22, 2022
Session #3 July 25 — 29, 2022
Session #4 Aug 8 — 12, 2022
Session #5 Aug 15 — 19, 2022
Session #6 Aug 22 — 26, 2022
Gymnastics! Tumbling! Trampoline!
Tumbletrack! & Air Track! FUN!
AGES: 5 – 12 YEARS
NON-MEMBERS WELCOME!
Schedule
MONDAY – FRIDAY
5 days: 9:00am to 4:00pm
Mornings: 9:00am to 12:00pm or Afternoons: 1:00 to 4:00pm
Pricing
5 FULL DAY CAMP COST: $260.00 MEMBERS // $280.00 NON-MEMBERS
5 HALF DAY CAMP COST: $160.00 MEMBERS // $180.00 NON-MEMBERS
Please bring *nut free* snacks and drinks
Session will run pending enrollment and coaching availability.  Falcon gymnastics will notify prior to cancellation.  For refund requests: After payment is completed: Only 50% of the refund will be granted (or full credit on account).  2 weeks before the start of your camp: NO REFUNDS unless medical note is provided. Please note: NON-MEMBERS are participants who did not register in our sessions from Sept—June of 2021-22.
Registration for Summer camps now full
Summer Camp 2022 online Registration Form (wait lists available)